While there are those who enjoy taking a stroll on a rainy day, dog owners don't get much of a choice. Rain or shine, the dog must be walked. Unfortunately, wet dog smell is an unpleasant side effect. While you could blow dry or towel off your pup each time, there are, of course, alternatives.
The best solution is a clear hooded pet raincoat. Crafted from 100% durable and reflective polyester, with a waterproof coating, this dog coat will hold up to the elements, keeping your dog dry, visible and safe! Your pet raincoat is equipped with a fully adjustable strap allowing for a comfortable and a secure fit. If it's going to rain, a dog raincoat is a relatively inexpensive solution that will keep everyone happy!
Waterproof Clear Raincoat: 100% polyester material with waterproof coating keeps your pet comfortable and dry even in the worst weather conditions

Transparent Hooded Slicker: The HDE dog raincoat is designed with a clear visor that shields the wind, rain and snow but does not block your pet's sight, allowing for safety while out on walks

Sizing: Length taken from base of hood to longest point on coat | XS fits pets 10" in length | S fits pets 12" in length | M fits pets 14" in length | L fits pets 17" in length | XL fits pets 20" in length | XXL fits pets 23" in length

Reflective: High visibility reflective fabric helps keep your pet safe on dreary days, at night, or during poor visibility. Slicker easily folds for trips to the park, beach, or hiking trails

Adjustable Strap: Easy to secure adjustable belly strap allows for a comfortable and secure fit on most dogs. Check girth measurements in size chart prior to purchase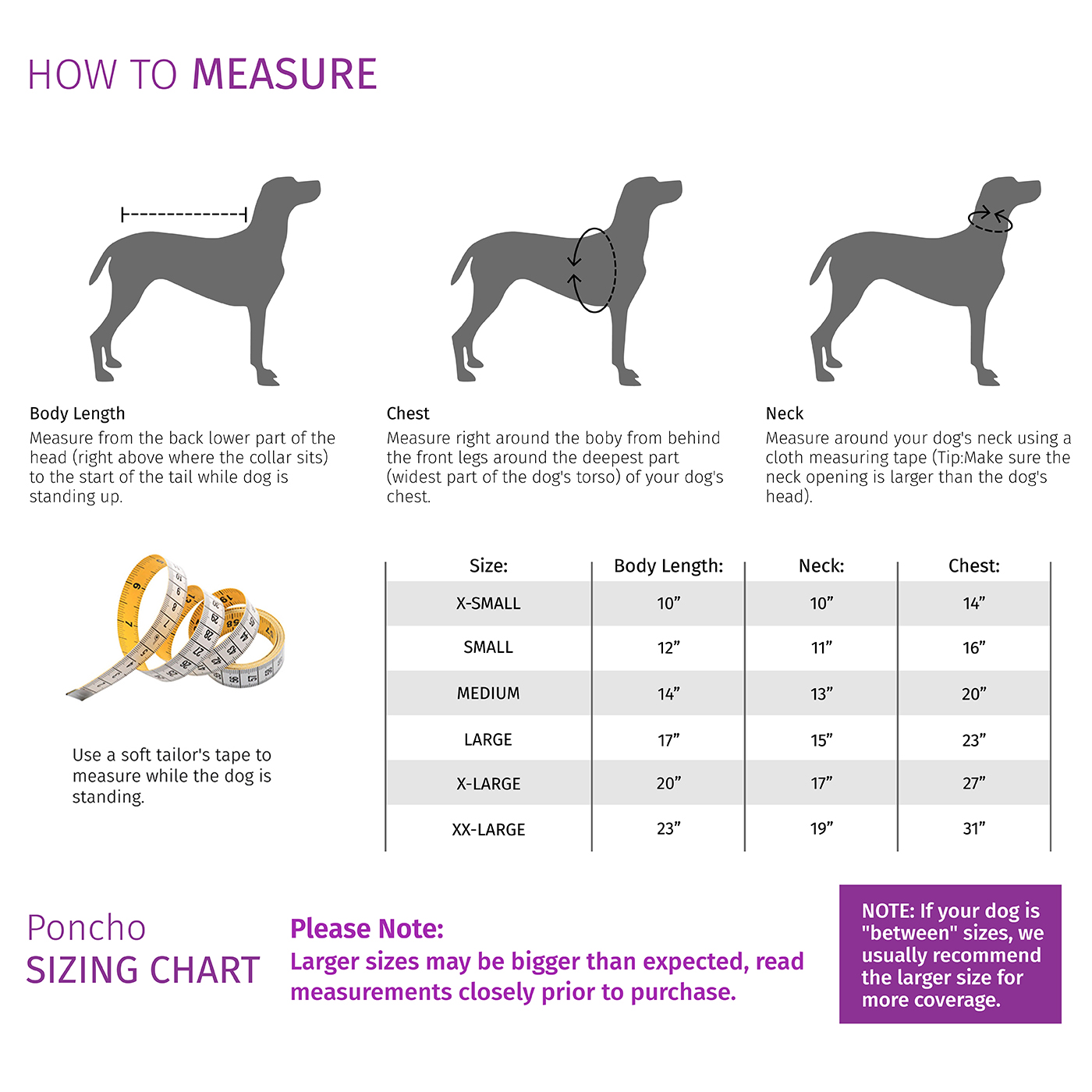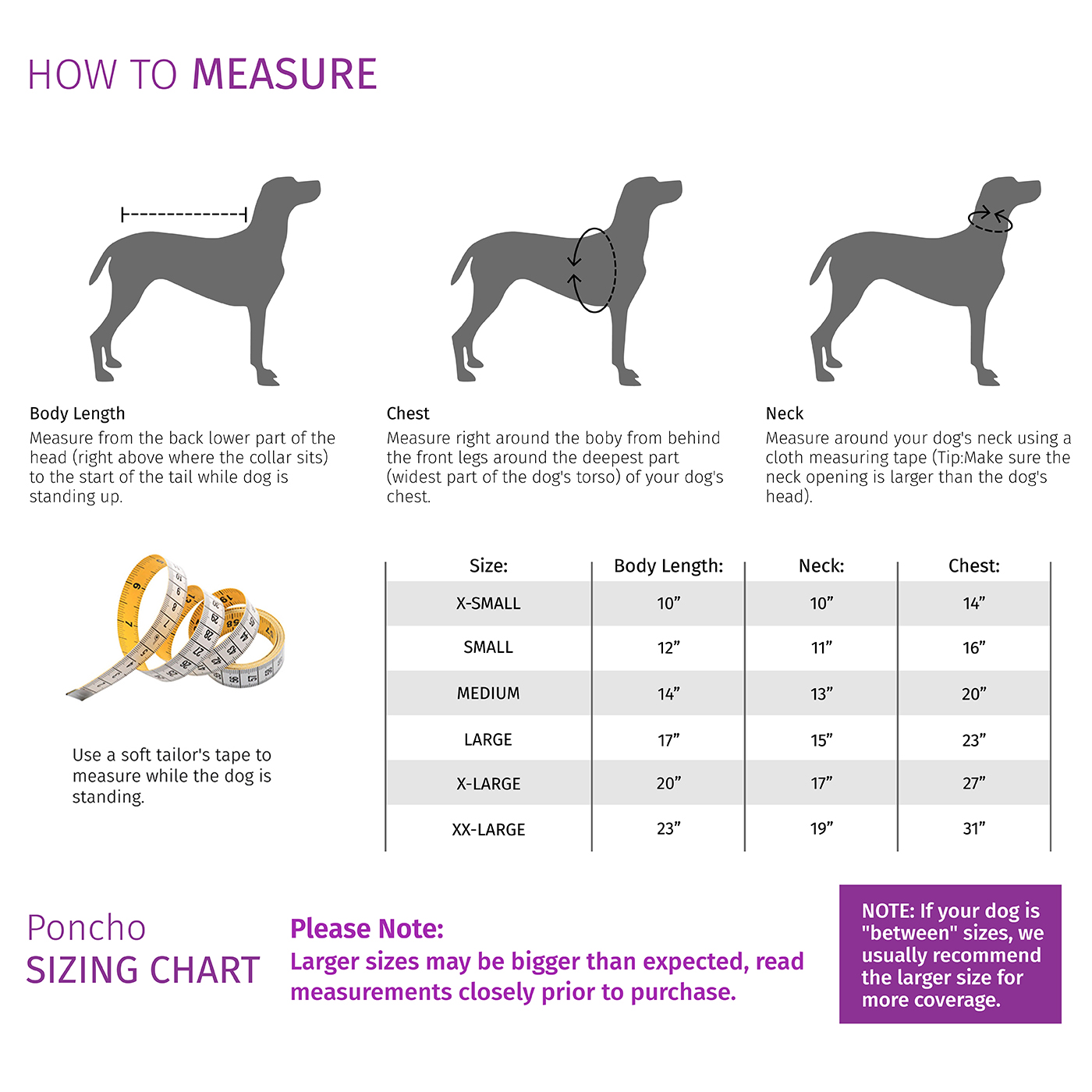 Ducks Purple Dog Raincoat with Clear Hood
How do I place an order?
Add at least one item to your shopping bag and then go to checkout (the little bag in the top right corner).

During checkout, you'll select what shipping method you prefer, enter payment information, and add your billing and shipping information. Review and confirm your order information before finalizing your order. Press the button to finalize your order and you're all done! We'll take it from there.
Do I have to pay sales tax?
Orders shipped to Pennsylvania addresses will be charged Pennsylvania's 6% sales tax. The total order amount, including shipping, will be taxed this amount.
What payment methods do you accept?
HDE accepts American Express, Visa, MasterCard, Discover, and Paypal. We do not accept COD payments. We do not offer terms.
When will my order ship?
Orders normally ship within 1 business day after payment is confirmed.

Please verify your address before completing checkout. We are not responsible for wrong or undeliverable addresses and we are unable to change the shipping address once an order goes into processing.
How much is shipping?
Shipping charges are displayed on the checkout page at the time of your order.

The size of your order and what shipping method you choose will determine the price you'll pay for shipping.
Where do you ship?
Currently, we only ship to US addresses.